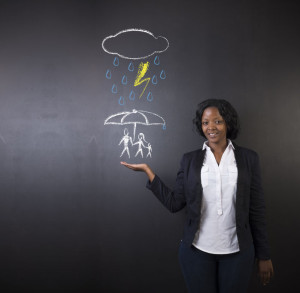 No one really has any control over the natural disasters Mother Nature may bring our way. The best anyone can do is hope for the best and prepare for the worst. Unfortunately, the worst a natural disaster can bring may mean that a business must close its doors, at least temporarily. One part of being prepared for a natural disaster is having the right business insurance coverage.
Here are some things business owners can do to protect themselves when facing damage from a natural disaster.
Create a business continuity plan
Just because a business must close does not mean its obligations go away. Vendors and suppliers must be notified of the suspension of operations and any temporary accommodations. The staff must also be kept informed of any plans and expectations for returning to work. Of course, the employees still need to be paid if the business is to continue. Communication is crucial, and establishing a business continuity plan will help a business keep functioning during a time of natural disaster.
Protect data
Business data including employee files, inventory, financial records, payroll and customer data is contained on computer systems. This stored information must be backed up regularly and stored remotely so that it can be readily accessed if the business must close due to an emergency such as a natural disaster.
Purchase business interruption insurance
Perhaps one of the most essential steps a business owner can take to protect his business is purchasing business interruption insurance. Business owners may endorse a business owners policy (BOP), a commercial property policy, or a commercial package policy (CPP) to include business interruption insurance.
After damage from a hurricane, earthquake, flood or other type of natural disasters, a business may have to suspend operations for weeks or even months. Business interruption insurance (also known as business income insurance) helps pay for lost income during the time the business is closed and for necessary repairs to begin operations again. It's an essential part of protecting your business and your employees.
Learn more about Manning Insurance Services' Business Interruption Insurance.